NATIONWIDE WARRANTY COVERAGE FOR UNLIMITED MILES...
Durafit DPFs and DOCs are so durable they come with a nationwide 3-year, unlimited mileage warranty.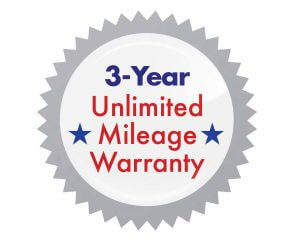 Durafit™ heavy-duty truck replacement diesel particulate filters (DPFs) and diesel oxidation catalysts (DOCs) pay large dividends in long-term equipment performance and reliability.
Durafit replacement units are newly-built, exact-fit OEM replacements – engineered and manufactured in the USA for maximum service life. Using improved materials, rugged designs, and stringent testing, Durafit replacement units provide in-field performance that meets or exceeds OEM units.
Durafit is now part of APC Automotive Technologies' line of leading emissions, aftertreatment and brake products. To learn more about Durafit's improvements over OEM replacements, or our unlimited mileage warranty, call us at 833-299-3288 or visit our website.
Warranty Registration Form
Complete our warranty registration form.
Warranty Claim Form
Complete our warranty claim form.
WHERE TO BUY?
Find our products in-store.
DURAFIT CATALOG
View our catalog list.